The South African 800m runner is back and tipped to blow the field away in Rio, but those who have followed her career closely fear that the reaction to her success would reignite uncomfortable debates from the past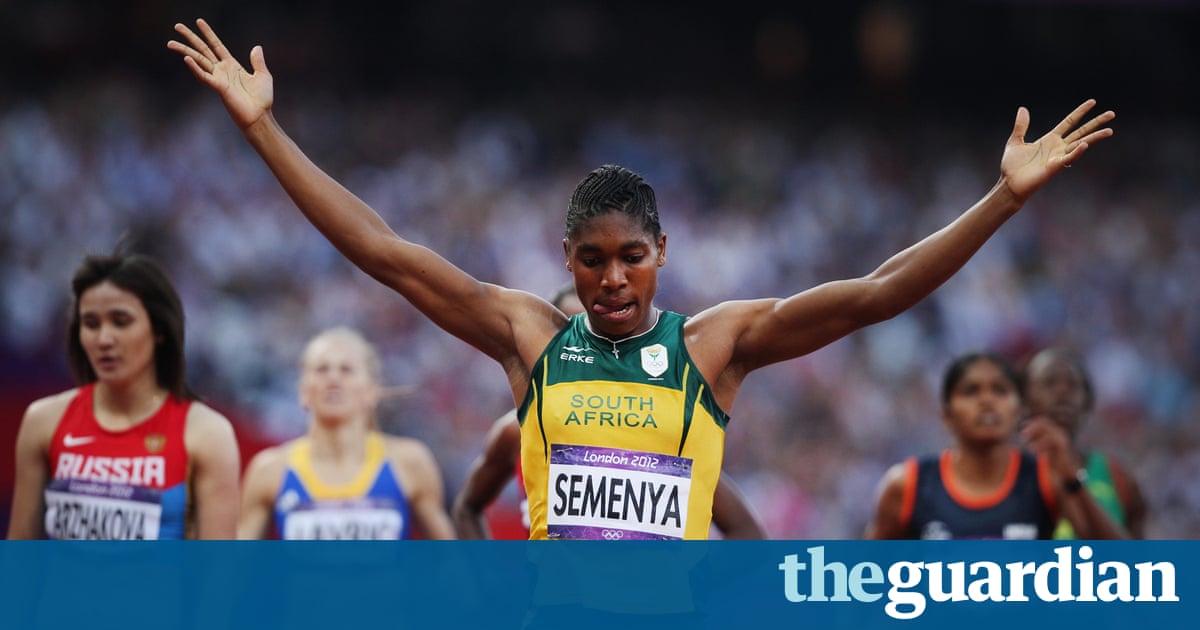 Its a ticking timebomb, Daniel Mothowagae says quietly on a winters night in Johannesburg as he anticipates the furore that is likely to explode when Caster Semenya runs in the Olympic Games. Apart from being described by many athletics specialists as an almost certain winner of the womens 800m in Rio, Semenya will suffer again as she is made to personify the complex issues surrounding sex verification in sport.
An hour earlier Mothowagae had filed his copy for the latest edition of The Sowetan newspaper. It had been a busy day with the announcement of the South African Olympic squad and, even as he relaxed into our conversation, Mothowagae spoke of his niggling worry. After a month of interviewing insiders and experts in this incendiary debate, I understood what he meant. The fierce opposition of opinion has made my head spin. Even the way in which each person describes Semenya is strikingly different.
Mothowagae, who is friendly with Semenya, sounds innocent when saying: Caster is just a tomboy. His fellow sportswriter, Wesley Botton, who has followed Semenya more closely than any reporter since her surprising emergence as a world champion in 2009, laments the fact she has become the poster girl for hyperandrogenism. Jean Verster, the athletes coach, stresses that Caster is a fantastic human being, a down-to-earth person and a great athlete who is like a mother to some of the girl athletes in our group. Meanwhile Ross Tucker, the eminent South African sports scientist, regrets the personalisation of hyperandrogenism, but he is dreading the Olympics because Semenya will win and the fallout will be deeply unpleasant.
These contrasting South African voices are united by shared conviction. They all believe Semenya is about to unleash the full force of her supreme ability and smash a world record that has stood for 33 years. But they also agree Semenya will be confronted by an invasive scrutiny on her alone even when there are open secrets that three of the Olympic 800m finalists might be intersex athletes. Verster, South Africas most accomplished running coach, concedes that even now, I am trying to protect Caster.
The debate around hyperandrogenism is as poignant as it is thorny. In simplistic summary it asks us to decide whose rights need to be protected most. Is it the small minority of women whose exceedingly high testosterone levels, which their bodies produce naturally, categorise them as intersex athletes? Should their human rights be ring-fenced so that, as is the case now following an overturned legal ruling, they are free to compete as women without being forced to take medication that suppresses their testosterone? Or should the overwhelming majority of female athletes be protected so they are not disadvantaged unfairly against faster and stronger intersex competitors?
We all differ in our opinions, Mothowagae says, but for me its a closed case. Caster is allowed to compete. Cas have made their ruling.
In July 2015 Cas, the Swiss-based Court of Arbitration for Sport, overturned the 2011 IAAF regulations that curbed testosterone levels in female athletes. They also suspended hyperandrogenism regulations for two years.
Caster always tells me that as long as the rules say she can compete she will run, Mothowagae says. Rio will test how much officials have learned from her ordeal at the 2009 world championships. If Caster could survive it as an 18-year-old she can face anything at 25. She is brave and she can look at the world. But the administrators dont seem to have any strategy even though we know Caster will be insulted again. She suffered psychological torture before but its building to a new level. The bomb is ticking.
That ticking has been intensified by Semenyas blistering form. After being in the doldrums for much of the period when she was compelled to take testosterone-suppressing medication, with other factors also bringing her down, Semenya has produced some astonishing performances in 2016. She won the 400m, the 800m and the 1500m in imperious style one unforgettable afternoon at the South African championships in April and then, this month, ran 1.55.33 in Monaco. It was the fastest womens 800m time since 2008.
She is proof of the benefit of testosterone to intersex athletes, Tucker argues. Having had the restriction removed she is now about six seconds faster than she had been the last two years.
Read more: https://www.theguardian.com/sport/2016/jul/29/the-return-of-caster-semenya-olympic-favourite-and-ticking-timebomb